Student Life
SWARCO RAIDERS Tirol
Let's win together
"Let's win together" is MCI's and the SWARCO RAIDERS Tirol's joint slogan. The Entrepreneurial School® has teamed up with the European Champions League winner in American football and multiple-time Austrian champion to create a successful partnership. The SWARCO RAIDERS Tirol will become the MCI college team, and MCI will be the Raiders' home college. Both partners believe in fairness and want to promote performance, success and international exchange.
Linking sports to education is a common and integral part of a successful education at universities and colleges in many countries. The new partnership between the SWARCO RAIDERS Tirol and the Entrepreneurial School® is based on the model of American college football. It creates powerful synergies and combines highly professional amateur sports with education at the highest level.
General Manager Claudia Nuener underlines: "We are very proud of this outstanding cooperation and are pleased to offer our athletes the opportunity to combine education and sports at the highest level. Mutual support and shared experiences are integral parts of the Raiders' family."
American Football?!
The many rules and special terms used in American Football can be confusing, even for die-hard fans. American Football is a very young sport developing at high speed. If you have a hard time with terms like "down", "line of scrimmage" or "clipping", you might want to read the SWARCO RAIDERS Tirol's detailed explanation of the terms and rules.
Support Your Team!
Free admission for MCI students, alumni and employees: MCI members can attend all RAIDERS home games free of charge and receive discounts for friends and family. Tickets can be purchased via the SWARCO RAIDERS Tirol online shop. Simply enter your student number or ID number, print out your ticket and show it at the stadium.

So get your ticket, bring your friends and join us in the MCI section at the Tivoli stadium in Innsbruck!
Every SWARCO RAIDERS Tirol home game is an event in itself. Following the American tradition, pre-game events such as Tailgate BBQ's and post-game parties with players and cheerleaders provide the perfect setting to get the crowd going.
SWARCO RAIDERS Tirol - Ticket Shop
GET YOUR FREE TICKETS!
Free admission for MCI students, alumni and employees and additional discounts for friends and family
One free ticket for all SWARCO RAIDERS Tirol home games are available in our online ticket shop. In this case, please use the passcode as described below. Discounted tickets can also be purchased at the stadium on the day of the game by showing the MCI Student Card.
Please determine your passcode:
MCI students: use the letters "SR" + student registration number (eg. SR158652511)
You will find this number on your confirmation of enrollment, your certificates and your student card.
MCI alumni: use the letters "SR" + former student registration number (eg. SR158652511)
You will find this number on your certificates and your graduation certificate. You may also contact

This email address is being protected from spambots. You need JavaScript enabled to view it.

to acquire this number.

How to get your free ticket:

Step-by-step instructions for the online ticket shop:
Log in using your passcode and select an event.
For first-time users: Enter the requested information to register and create a new account (upper right: "Login/Register").
If you have already registered and created an account, please use your email address and your personal password to log in (upper right "Login/Register").
Choose the desired number of tickets and click on "add best seats" to add them to your shopping cart. You may select tickets for multiple events by putting them in your cart. No more than one free MCI ticket may be selected per game per person.
Choose your desired shipment and payment method in the shopping cart, confirm whether you have selected the right tickets and complete your order.
Please contact This email address is being protected from spambots. You need JavaScript enabled to view it. for any technical questions regarding our ticket shop.
If you have difficulty logging in with your passcode, please email us at This email address is being protected from spambots. You need JavaScript enabled to view it..
Merchandising
The new cooperation between MCI and SWARCO RAIDERS Tirol has brought new exciting co-branded products to our MCI shop. Check out our stylish performance shirts for active adventures and our cool college hoodies for frosty matches.
Our Team
We proudly present the following MCI students and successful RAIDERS players and RAIDERETTES!
Please contact the Office-Team (This email address is being protected from spambots. You need JavaScript enabled to view it.) if you are interested in the SWARCO RAIDERS Tirol or the SWARCO RAIDERETTES.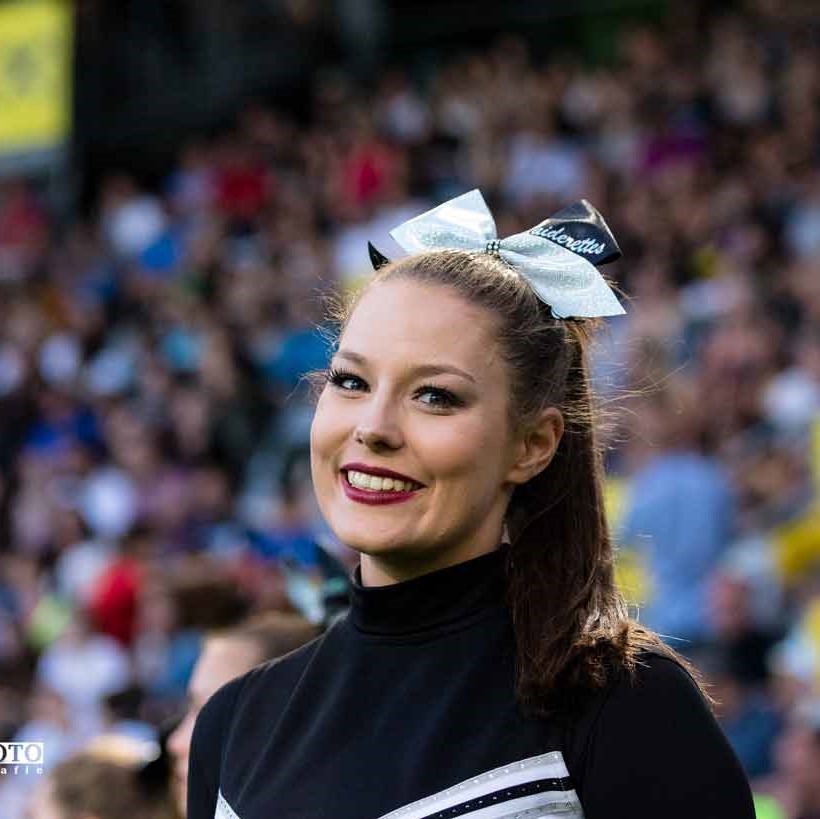 "Thanks to the cooperation between the MCI and the SWARCO RAIDERS Tirol,
I am able to combine sport and education. Both require hard work, discipline as
well as stamina which bring me closer to my goals."
Laura Moser Student Business & Management and RAIDERETTE.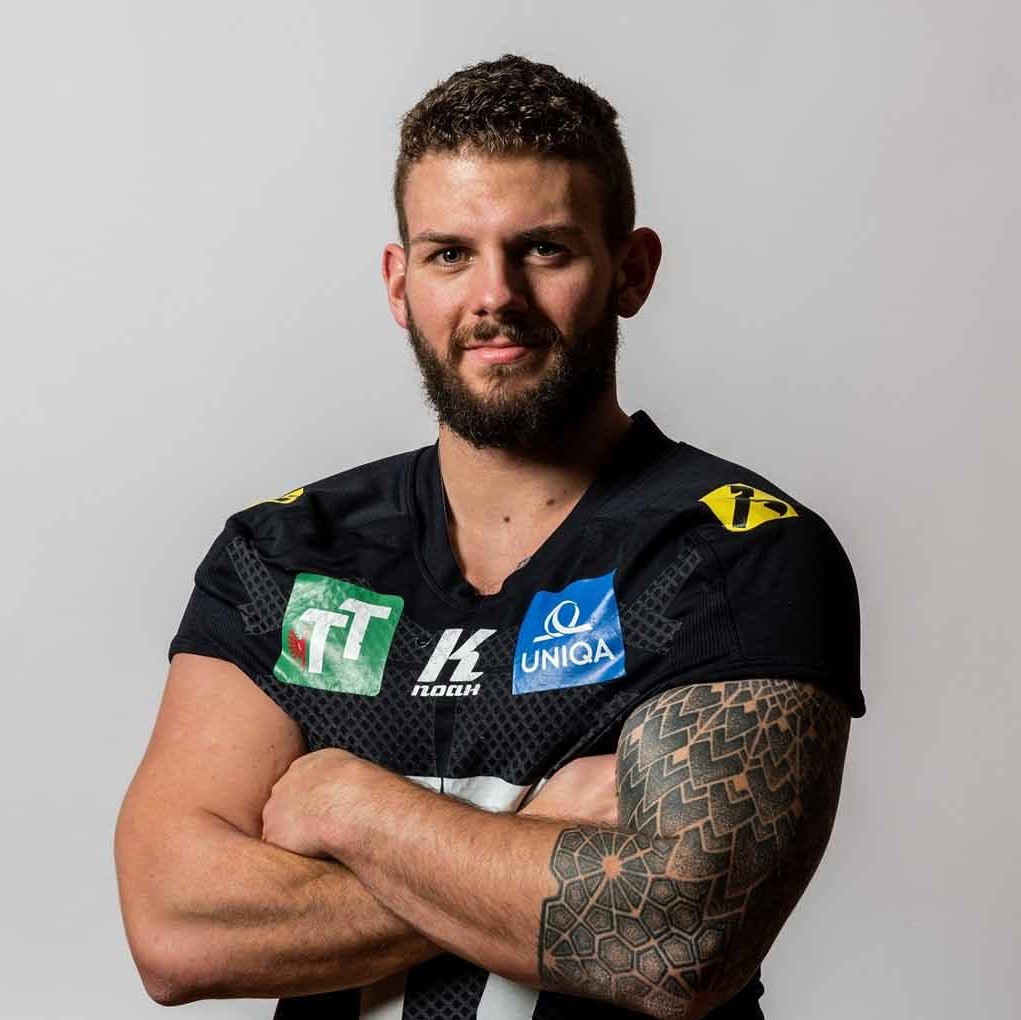 Maximilian Pichler Student Management & Law and RAIDERS Player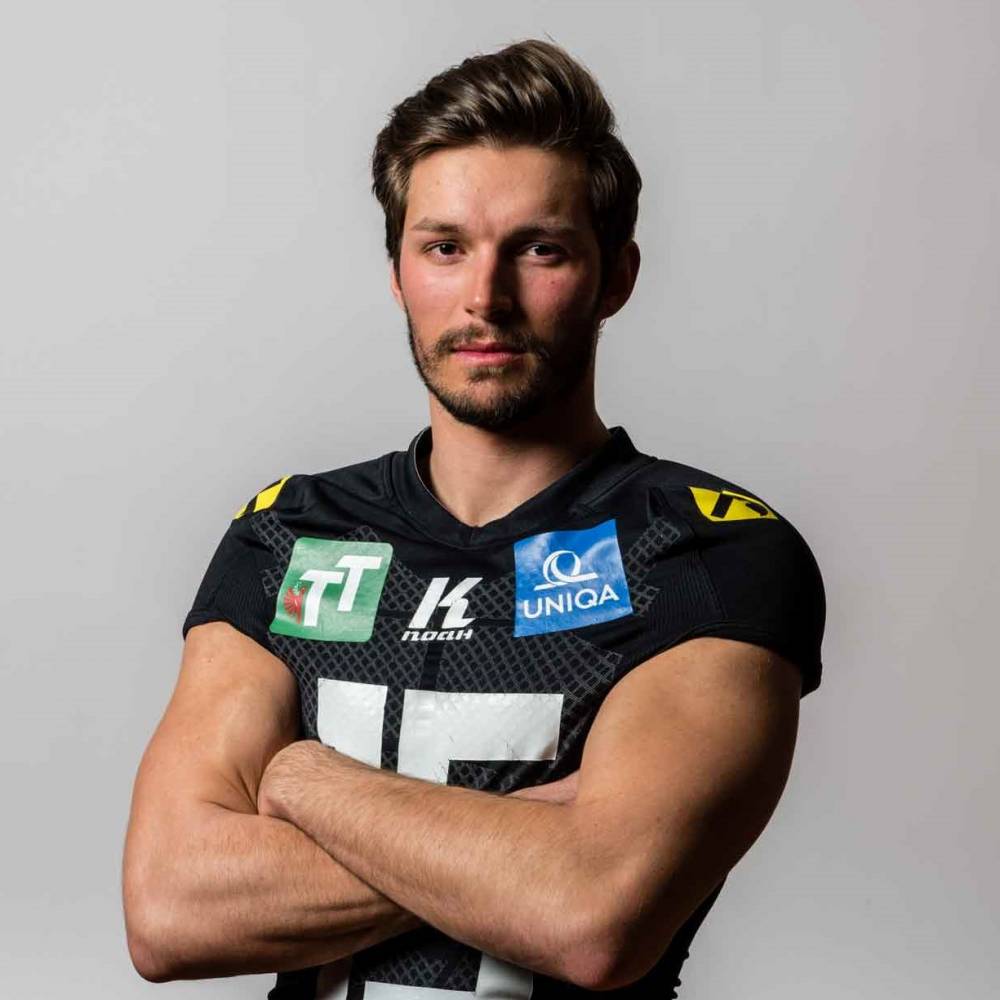 "My goal is to achieve top performance in sport and education!
Both require hard work, discipline and stamina and are expressed
through the cooperation between the SWARCO RAIDERS Tirol
and the Management Center Innsbruck."
Simon Unterrainer Student Management & Law and RAIDERS Player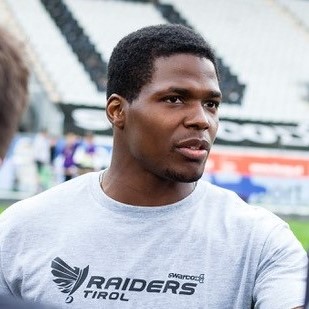 "I feel very comfortable in Tyrol and I am happy that I can combine my studies
with American Football. The cooperation between the SWARCO RAIDERS Tirol
and MCI Management Center Innsbruck provides me with the ideal conditions
to pursue both."
David Oku, Student International Business & Law, RB-Coach and RAIDERS Player